Welcome to UFP Aesthetics! Our mission is to be a positive force in the lives of our patients. To accomplish this, our commitment is to treat you with genuine kindness and respect, make appropriate recommendations that will help you to accomplish your individual goals, and provide safe and effective treatments to ensure the best outcome possible.
UFP Aesthetics skin care specialists align with values and practices of our physicians and strive to create an effective and sound plan for each indiviudual to achieve desired goals. Our estheticians have the credentials and experience needed providing transformation that you can trust.
Katherine Small – Lead Master Esthetician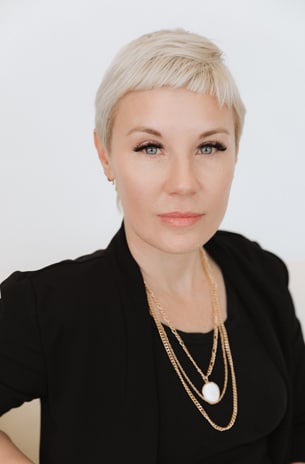 Katherine graduated with her Master Esthetics license in 2015 from Nima. She has worked in both the spa and medical spa settings where she has been able to implement a relaxing environment along with medical grade results. In 2017 she became an instructor with Nima, specializing in laser theory and demonstration.  She started with UFP Aesthetics in 2021 and has been a great addition to our team with her extensive knowledge of skin care and laser training. She is very kind and passionate about the services and results she provides to her patients.
Sarah Olsen - Nurse Injector and Master Esthetician
Sarah received her Master Esthetics certification in 2008 and has been working in medical esthetics ever since. She joined UFP in 2015 and quickly became in high demand in our Layton office. With her extensive knowledge and experience in esthetics, she decided to advance her expertise as a nurse injector after receiving her Bachelor of Science in Nursing in 2020. With her combined aesthetics expertise in skin care and injecting, both make her a powerful asset to our team where she can consult and treat in both areas. Sarah is admired and appreciated by her co-workers and patients alike.
Lara Schlaf - Master Esthetician
Prior to joining Utah Facial Plastics Lara was employed by Ogden Clinic Dermatology as Lead Master Esthetician for 10 years. She brings with her 25 years of experience in esthetics and laser procedures. Lara has completed and array of advanced laser certifications in multiple modalities to include, skin resurfacing, hair removal, tattoo removal and photo rejuvenation therapies. Before working in dermatology, she was employed by Bellagio Spa, Las Vegas. She couples her experience in Dermatology and a luxury resort spa to ensure an excellent patient experience with consistent outcomes. Lara is passionate about skin health and assisting patients in achieving their skincare goals.