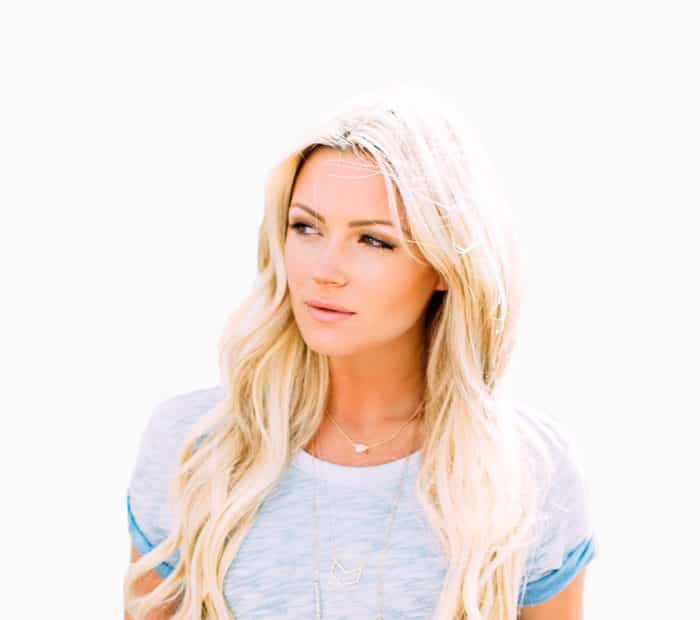 "I used to be a medi-spa "hopper" (for 4 years) until I found Utah Facial Plastics! They are hands down my favorite! I trust Dr. Thompson & his employees with my life. They know what they're doing and put me at ease with every procedure! I love that no matter what procedure I've had done, the result looks completely natural! They never go overboard. They just enhance your natural self! It's empowering. Ain't nothing wrong with a little self-improvement."

~ xx Brit Allen @HappilyEverAllen
Michelle Money & Laura Armstrong
"Dr. Thompson is not only extremely experienced in his practice, but he is honest and upfront. He has made the intimidating experience of injections completely comfortable and you can totally trust him with the choices he makes! He will sit down and evaluate your concerns as if there is nothing but time on his hands! That is what I love the most! He totally listens to every single concern! He is the very best!!!"

~ Michelle Money ABC4 & Laura Armstrong MMandL Show
Destiney Green from @MomCrushMonday
"My experience at Utah Facial Plastics was beyond all my expectations. I met with Alfie and she took the time to address all of my concerns; she truly cared that I was happy with my results and didn't rush the process at all. She was gentle, so the process didn't hurt and I was able to leave after my appointment and go on with my day as normal. I'm so happy with my results! I tell everyone I know about their injectables, and their amazing staff!! I'll be a loyal client for many years!"

~ Destiney Green @MomCrushMonday
Kari Diaz-Hawker of KUTV/KMYU
"I just absolutely loved my experience at Utah Facial Plastics & Dr. Thompson! I had my first appointment on February 1st and the results were honestly life changing for me! I am on camera- I work for Kutv and Kmyu and just aging is never easy; but on TV there are different kinds of pressures. I have been looking so tired in the last few years no matter what makeup tricks I have. I started noticing small "dent" like lines that run from the inner corner of my eyes down my cheeks. Dr. Thompson suggested a filler- he used Juvederm; and its made the BIGGEST difference! I finally look awake! Ha! Dr. Thompson and his staff are incredible. They make you feel so comfortable and just want to help you feel happy and beautiful however they can:) Dr. Thompson has so much experience & education that I felt so relaxed and trusted his suggestions. He is so conservative which is so nice to have. I will never be going anywhere else! I finally look rested and awake and I'm loving it!"
Reagan Leadbetter Reviews Thompson Facial Plastics
"He wanted me to feel the best me that I could. You will not get pushy from Dr. Thompson, it's not in his personality. In the end you feel so happy about the decisions you have made together and when you look in the mirror, you look you....just younger, sexier, and whatever that makes you feel like. If you just feel a little better about yourself, you can 'go get em' that much easier!"
"I wanted a facial plastic surgeon for my face. I immediately felt comfortable in Dr. Thompson's office, he made me feel special, listened to my concerns & what I wanted as my end result. The thing I liked about him is that he's confident without being arrogant. He's very good at what he does and a very nice guy, I like him, admire him & have sent a lot of friends to him that have all liked him."
"Dr. Thompson and his team are very friendly and professional. I especially appreciate the time Dr. Thompson spent with me. Time is a rare commodity with doctors! I have referred MANY friends and family to Dr Thompson with absolute confidence! And they too have been very happy with him and the results!"
"I wanted to look like myself, just a little bit fresher, & that's exactly what I got with a MACSlift. It was well worth it. Dr. Thompson explained everything to me & my husband. Dr. Thompson was very honest with both of us & spent a lot of time with me explaining the procedure. I like that it was in the office & downtime was minimal. Dr. Thompson is very ethical, honest & wants you to be happy."
Nicea DeGering Reviews Thompson Facial Plastics
"Through my business, I have been acquainted with several doctors in the Salt Lake Valley and Dr. Thompson is top notch! He made me feel comfortable right off the bat, he's very open & honest. I love that we talked about a plan for the future in realistic terms. I definitely recommend him to my friends & family. His staff makes you feel like you are a star!"
"I had heard Dr. Thompson was great and I had several friends recommend him. I finally made an appointment. My first time in the office was great! Scott K. Thompson took the time to discuss the procedure and the risks associated with it. Dr.Thompson also gave me other recommendations to help me stay looking my best. Also, the staff was friendly and made me feel welcome."
"I decided to have a facelift primarily due to premature aging; the age I felt inside didn't match the age that I saw when I looked in the mirror. I looked matronly, and decided my face needed a "reboot". Dr. Thompson performed a reconstructive surgery on my face in 2007 after I had skin cancer removed. He did an amazing job restoring my face; therefore he was the ONLY doctor I would trust with my face. He specializes in faces, which I feel is very important in selecting a surgeon for a face lift, which is such an intricate and noticeable surgery. In addition to the face lift, I had a neck lift, my eyelids done, liposuction under the chin, and a chin implant to prevent further aging lines from occurring in the future. I also had fillers in my lips and marionette lines. I'm SO pleased with the outcome because it took years off of my face without changing my overall look, and there are no visible scars anywhere. I didn't want to look any differently, but rather refreshed and younger. My neck and jawline was restored, my eyes look "open", and I look like a young woman again! I HIGHLY recommend Dr. Scott Thompson for any procedures of the face and neck. He's exceptionally skilled, ethical, professional, and personable in all interactions. He listens and is honest about outcomes and results."
"Thank you for putting my ear's back. You're the best doctor ever. Thanks for making me feel happy. I'm already having a better life. Me and my mom and my family is loving my new ears and I'm liking them too. And the last thing, I hope you make other people happy too."